Mathieu F. Bakhoum, M.D., Ph.D.
Principal Investigator
Assistant Professor
Department of Ophthalmology
Yale University School of Medicine
Education & Training:
M.D., Ph.D., The University of Texas Medical Branch, Galveston, TX
Residency in Ophthalmology, Nassau County Hospital, East Meadow, NY
Fellowship in Vitreoretinal surgery, University of California San Diego, La Jolla, CA
Post-doctoral research mentor, Paul Mischel, MD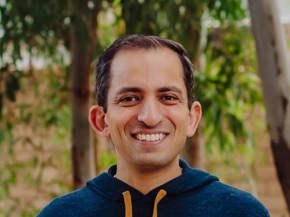 Name
Christopher Long, M.D.
Anupam Garg, M.D., Ph.D.
Alison Chan, B.S.
Samantha Madala, B.S.
Role
Medical student
Medical student
Medical student
Medical student
Current position
Resident in Ophthalmology, University of Southern California
Resident in Ophthalmology, Johns Hopkins University
Medical student, University of California San Diego
Medical student, University of California San Diego